Thanks so much to those of you who came out and chatted with us on Tuesday night. I had so much fun getting to know you all!
Without further ado, here's the reveal of my layout for the contest.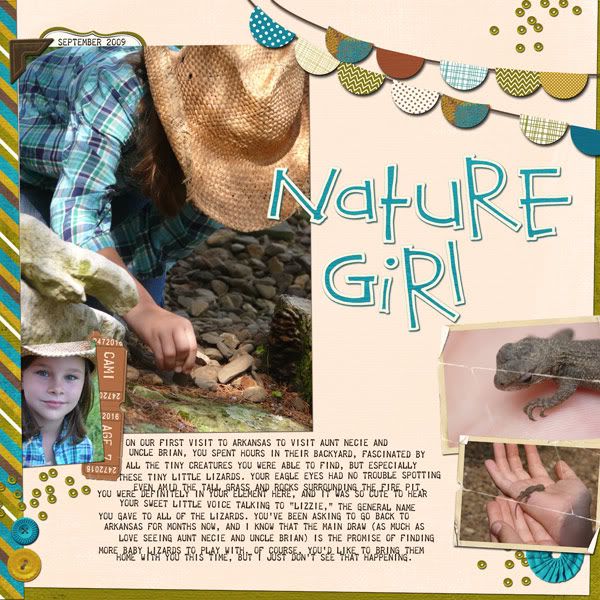 Limequilla, congrats for designing the page that looked closest to mine -- you win the $10 gift certificate to my shop. Tina will be contacting you with the code. Also, for anyone who played along, she'll be sending you a download link for a free template created from this layout.